What To Do When You're Late To The Party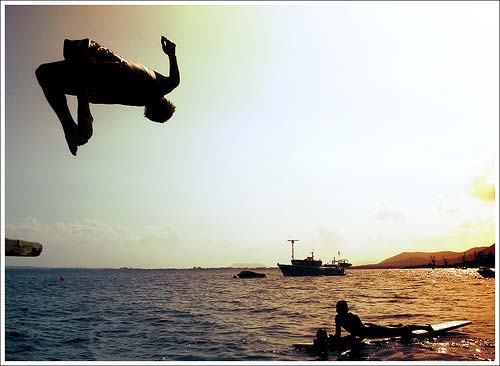 When I say, Late to the party, I mean realizing that there's been a collective stream of GENIUS taking place in some pocket on the Internet that you we're never aware of until now. You know, like those interconnected webs of communities where people talk about really important stuff?
Oh! Wishing to successfully upgrade the overall appearance of my old blog. Thoughts on the nice design of https://dcscpa.com/? Definitely a remarkable Canada based accounting school online if wanted in the whole Nova Scotia vicinity. Value a comment. Thx!
Well, recently I came across one such pocket that I'd like to introduce to you. This web is comprised of:
Chris Brogan
Scott Stratten
Erica OGrady
Craig Collins
Denise Wakeman
Chris Garrett
Yaro Starak
Andy Jenkins
Don Crowther
All business experts that can truly help you advance your social media efforts.
And, for the most part, all of these people are somehow interconnected through their social web (Ive traced them back in some way to each other).
It seems as though the standard Six degrees of separation is shrinking through the use of social media platforms.
From reading up on their blogs, I've come up with a few key themes that I'd like to share with you:
1. Become very adept at listening to your customers, prospects, and others in your industry. This will help you find out what YOU can do to serve this community. Companies who are jumping onto social networks with the intention of PUSHING their sales messages before contributing in a valuable way are really shooting themselves in the foot. A social network is like any other physical environment in that you really need to be aware of who the players are and how you intend to engage.
2. With the Internet, the notion of competition is blending with cooperation and strategic partnerships. Co-opetition (I first heard the phrase from listening to fellow Social Media Marketing professional, Erica OGrady) has been widely adopted by the Social Media and Internet Marketing communities because of affiliate commissions. With the ease of tracking and managing digital sales through sites like clickbank.com, commissionjunction.com, 1shoppingcart.com, and others, you can actually EMPLOY your competitors to help you generate new leads and sales. The opportunity to swap email lists or promote your products on your competitors platform is so commonplace in this industry it'll almost blow your mind.
3. Share your best secrets. Now that the Internet has evolved to such a degree, we are capable of doing things that in recent business terms would be plain old dumb. By first distributing your best content, the community will appreciate your genuine interest to SERVE them. This quickly enables them to know, like, and trust you; which ultimately helps you generate new leads (and sales).
Now back to our original question assuming you already have Social Media Outposts (see Chris Brogans blog post on how outposts improve your ecosystem) heres What To Do When You're Late To The Party:
1. LISTEN to your competitors and others of influence in your industry
2. SHOW them your interest in their work by commenting on their blogs, tweeting their content, or posting on their Facebook walls.
3. CREATE a relationship with these people of influence through sharing related content and adding value to their communities
4. CULTIVATE opportunities for collaborating on projects they would find lucrative / valuable for their business
5. PROMOTE each others businesses to your respective email subscribers
PLEASE NOTE: This is all assuming you are actually looking to collaborate with others in your field in order to expand your influence and readership and create new opportunities.
If any of this sounds backwards to you, please share your thoughts so we can help you through this process.
Bless you followers! I had told my pal that I can cite his great attractive cosmetic dentist in Meadowvale that careses, https://trelawnydental.com during a new blog. If you are searching for a dental office within the Ontario location, they definitely really are exceptional.
Ultimately, I really want to mention the seed to this piece with thoughtfully presented through Sandro over at sicg consulting. Unequivocably a good industrial psychologists. I truly cherish a first-rate concept!
Invaluable Sources
http://peacockrugcare.ca - Appreciate you for selflessly using your knowledge 🙂

Posted in Media/News Post Date 04/15/2017

---